I was killing time at Target this past week while the kiddos were at VBS. I've been trying to stay out of the clothes section while I define and whittle down my capsule wardrobe. But then I walked past a shirt by Who What Wear. The online Target picture is in white and terribly oversized. Ignore it, and go straight to the black version.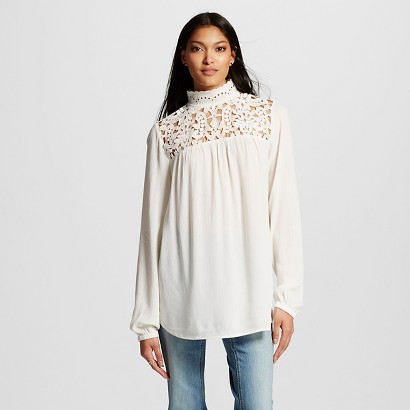 Here
I ended up buying a small which isn't as long as the picture above, but fits much, much better. My normal size is generally a large so that gives you an idea to size
way down.
The black is gorgeous, the lace detailing and high collar super unique. A great addition to my wardrobe.